Gouzenko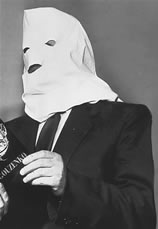 Documents relating to the defection of Igor Gouzenko, the RCMP investigation, the espionage commission, the spy trials, and the public response to the defection.
In 1945 a young, frightened Russian cipher clerk working in the Soviet embassy in Ottawa left one night with several top-secret documents clutched secretly beneath his coat. Igor Gouzenko carried a terrible secret with him, one he hoped would buy him asylum: evidence of a Soviet-led spy ring operating in Canada. In response, the federal government instituted a royal commission to track down the spies. By invoking the War Measures Act in peacetime to detain suspects indefinitely, and implementing a royal commission to interrogate them, the government succeeded in circumventing the judicial system [royal commissions can force individuals to testify and can deny witnesses access to legal counsel – the commission's transcripts were later used at trial to prosecute the accused]. The following documents are related to Gouzenko's defection and the subsequent espionage commission.
---
Further Reading
The readings lists available on this site deal with a range of topics from human rights to biographies and specific events.
---
Citing Website
Any use of material or referencing content from HistoryOfRights.ca should be acknowledged by the User and cited as follows:
–
Clément, Dominique. "page title or document title." Canada's Human Rights History. www.HistoryOfRights.ca (date accessed).
---
---